HESCO
® 

Concertainer®

Surf-Tec Corp. is proud to workin partnership with HESCO Bastion Environmental, Inc. (HBEi) to provide a range of unique containment solutions. Using the HESCO Concertainer® system, Surf-Tec is able to offer a simple yet innovative way to create a multi-use, container/barrier system.
What is Concertainer ?
HESCO Concertainer is a unique was of positioning and containing large volumes of earth, sand, gravel or rock.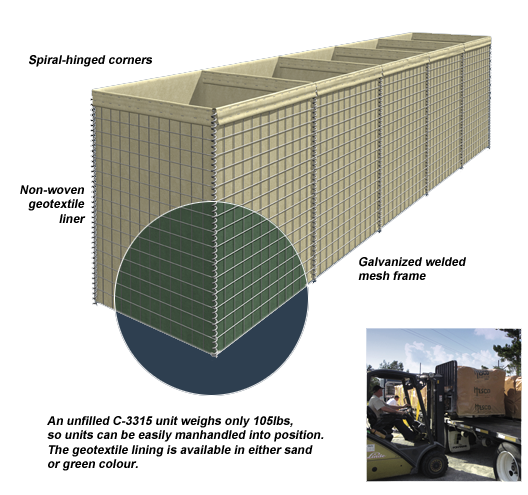 The Concertainer design provides a cellular structure, using a welded mesh framework and geotextile lining. When joined and filled, the system can be used to create walls of exceptional strength and structural integrity. All products are pre-assembled and delivered packed flat, with joining pins to enable the connection of individual units.
Please follow the links below for further information on the specific units.

For more information on any of our products please contact us.