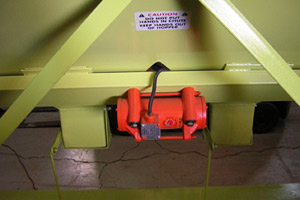 Electric Vibrator
---
Can be welded to the side of the 2 Chute Gravity or 4 Chute Gravity machine to help shake the sand downward.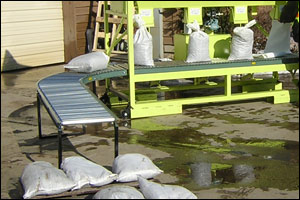 Conveyor System
---
Our conveyor pieces are easily released or attached for quick set-up and transport.
By pushing the bags down the conveyor system to your right or left you are able to move them away from you quickly and with less effort for your team.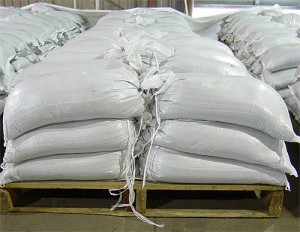 Sandbags
---
These sandbags are woven from a polypropylene fabric. The bags are treated with UV inhibitors so they can withstand 1600 hours of ultraviolet exposure. Each bag has a hemmed top and a tie string to close the bag. Each bag is 14" x 26" in size and green in colour. We do sell full and empty bags. If you are need of a different type, size or colour bag we can assist you as well.